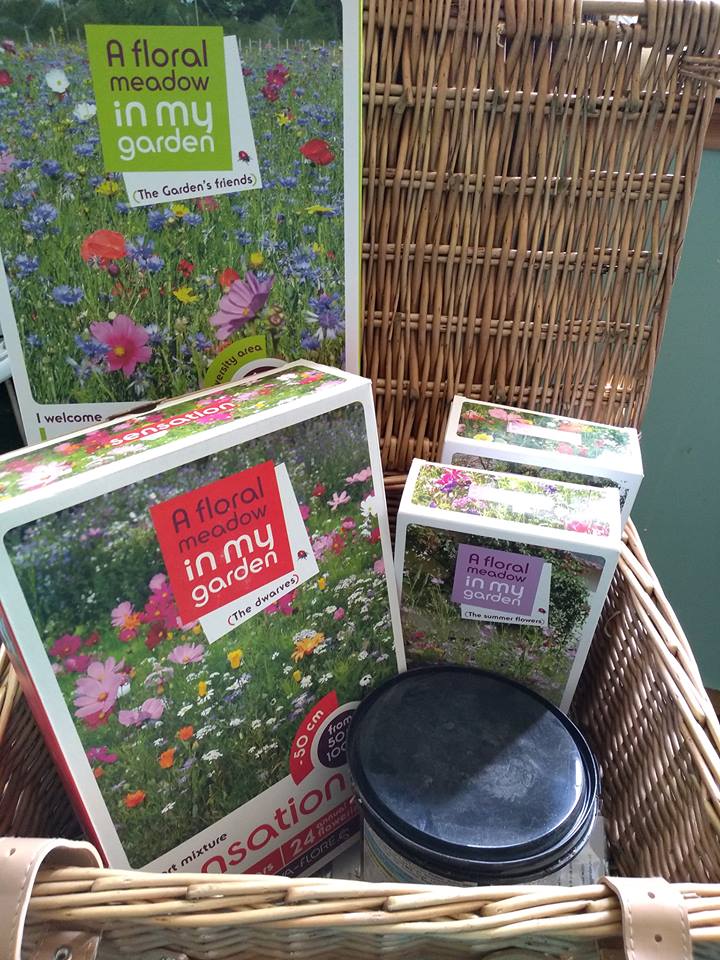 This summer a wildflower meadow will brighten the dull Staplehurst Road forecourt of HG Station. Thank you to Good Gym Lewisham and the locals who turned out on Monday evening to prepare the seed bed and sow the seed. Thank you to everyone who lent rakes and forks. We just need some rain now!
The meadow is a 'tree foot' mix of native perennial meadow flower and grass species, suitable for dappled shade at the edge of a tree line. We were advised to add in a fun mix of bight colourful annuals to 'give a show' while the perennial species are establishing.
The meadow will increase the variety of habitats available in HG. Nectar seeking insects will love the display, as will the birds and bats which predate the insects.
Background: We're blessed to have acres of woodland in the centre of our town- consider the wooded land around the station! The embankments are largely a monoculture with sycamores having been planted thickly in the 19th century along Fernbrook and Springbank Roads and on the embankments flanking the Nature Triangle in the middle of the station.