The Lee Green Open Studio event got off to a terrific start last week,  despite the weather. "We had lots of visitors, including many families," says  David Weekes, chair of the highly popular event which  invites the public into the studios of working artists.
"This weekend we look forward to another enjoyable two days of visitors enjoying the art and looking for that unique Christmas gift."
Between them, the 47 exhibiting artists provide hundreds of hand made, original items to suit every budget, from ceramics, gift cards and textiles to large art works.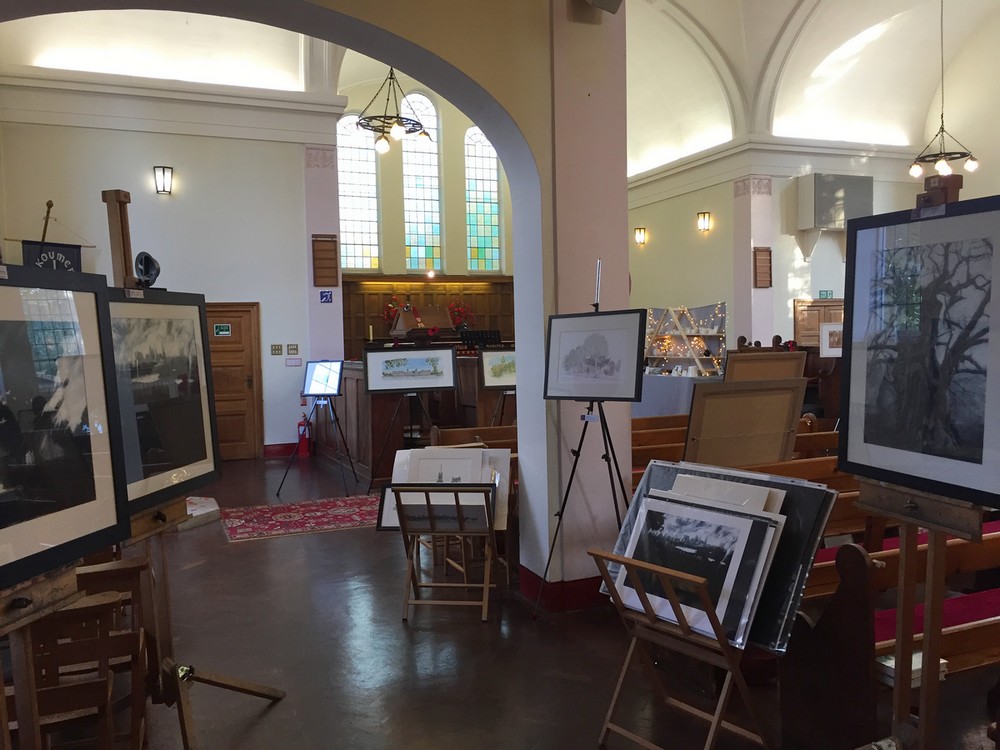 Kevin Radford -Exhibiting at The Good Shepherd in Handen Road.
John Whitfield
–  is also exhibiting at the 86 Longhurst Road studios.
Thanks to Avis Robinson and David Weeks for the cooperation and for the images in the article.