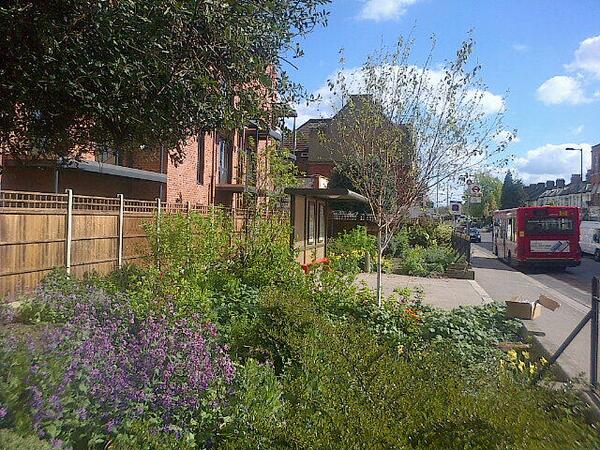 Hello everyone! 

The Springbank Road garden is looking very good at the moment!
Which is a good thing because it has been entered into the  London In Bloom garden competition! However there are a few nips and tucks which need to happen before we need to get some work done beforehand. 

We have a garden session planned for  Saturday, 21st June starting at the normal time of 11am and ending at 2pm.

We are going to need lots of help to trim back and support plants and generally smarten the garden for judging the following week.  In return for a few hours of your time we'll provide food and drink- a little picnic in the garden!
We'll be there rain or shine- so do come along! 

Feel free to bring along:
Galvanised wire / garden string to tie things on the fence.
Any spare bamboo sticks.
Trowels, forks, secateurs…
And you have some gardening gloves- do bring those too!

The new water tank behind the bus shelter may be in place meaning we could have water on site-  hurrah!
POCKET PARK UPDATE During the summer the next stage of the PocketPark improvements will take place at the Springbank Garden. The front garden wall will be repaired, and new railings and pillars will be put in place.
Look forward to seeing you all on the 21st! 
best wishes,
The Hither Green Community Gardening Team.